Authentic Mexican Restaurant!
---
Casa Maya opened for the first time in Gillette on June of 1986. The menu and the atmosphere were carefully designed to make you involved with the Mexican culture. Our priority is always providing excellent service in a real Mexican atmosphere. Our commitment to quality empowers us to offer our customers excellent service and values.
The Sonoran style Mexican cooking we feature is subtly spiced contrary to popular belief that the Mexican food is very peppery. However, for those desiring added pepperiness, we have spicy table sauces. We take extra time and care to ensure that our chef has the best ingredients available in which to prepare your meal. All dishes are made fresh daily in our kitchen, and we use only the highest quality ingredients.
Casa Maya has been recognized and awarded for our exceptional food, menu options, and exciting Mexican atmosphere. Our dedication to providing fresh, tasty and diverse options give us recognition from The Star-Ledger, Savvy Living, New Jersey Monthly and others. We want to thank our clients and community for preferring us and making us a winner of high recognition and awards throughout the years.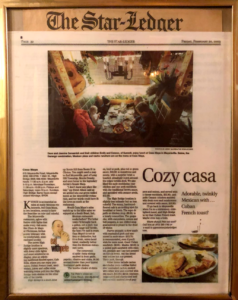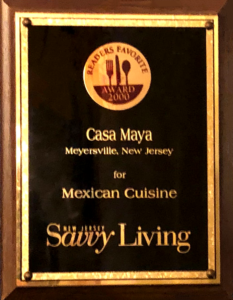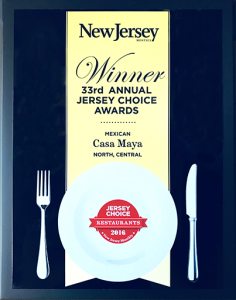 Come in with your friends, family, and colleagues and taste our traditional Mexican dishes. Let us accompany you with a fantastic dining experience or a lunch meal. Enjoy the time you spend at our restaurant and also, we welcome you to bring your beer and wine.